Ainsleigh headed back to the frigid temperatures of Massachusetts, this time hitting up the Boston suburbs. We've known Abby since she was a wee sprite, before she would call everything circular a "bawl" (which she did before she was even 1). Abby is a remarkable little girl and used to say "cabuzz" instead of "because." Some boys might scoff at being called a beautiful boy, but Ethan is the definition (even when he isn't wearing his sister's dress). Also, their mom is pretty spectacular. I'm working on flattening and mailing myself to her. I'll just wait for it to warm up a little.
---
Dear Ainsleigh,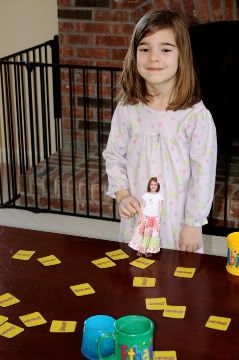 Thank you for coming to visit us and for staying so much longer than you originally planned. It has been a hectic time around here, but we have been so glad to have you as a houseguest. Unfortunately, for most of the time you've been here, we've been dealing with extremely cold temperatures, so we haven't had as much ability to show you around beautiful Massachusetts as we would have liked. We'd love to have you visit us sometime in warmer weather so we can show you all our favorite places. Meanwhile, here are some pictures of how we've been spending our time in these freezing cold weeks.
It's early morning, and everybody here is still sleepy. You're the only one dressed. Abby and Ethan have a new match game, which you have been invited to play with them.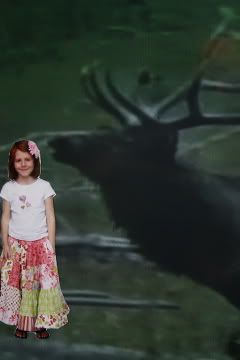 Ethan thought you might really enjoy riding a reindeer. (It's really Zaboomafoo; there are no reindeer here in Massachusetts, but we've been thinking about them a lot since Christmas.)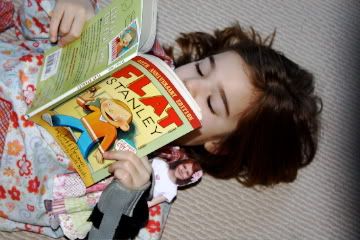 Abby loves to read and has had you with her while she's reading some of her favorite books. Look which one she was busy with the day we took this picture of the two of you together!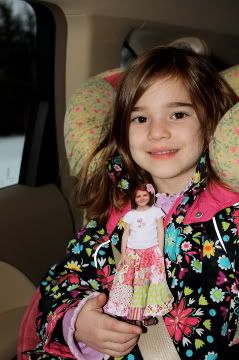 You've come with us a few times to pick Abby up from school. All the parents wait in a long line in their cars until the kids come out of school. Ethan and I were glad to have you for company. Here you are with Abby as she heads into school in the morning. We put you quickly back in the warm car, though- it was 13 degrees outside!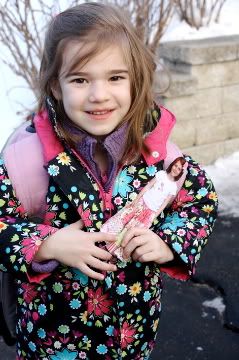 We didn't want you to get wet, so you're not in this picture, but we held you up to the window to see the view out of our kitchen door. Most of the winter has looked like this.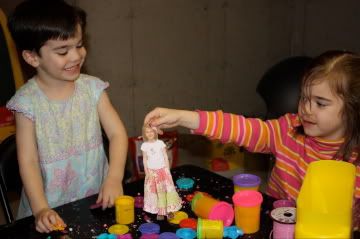 We do a lot of art in our house, and our downstairs has a small art room in it. Ethan and Abby can go down there and pull out their art supplies whenever they are feeling creative. On this day, they invited you to make things out of playdough with them. Ethan really likes your dress.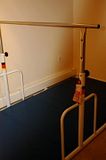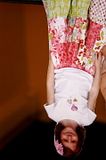 We get stuck inside a lot in the winter months, so we have a gymnastics bar in our downstairs that gives everybody plenty of exercise. It was a long climb for you to get up on the bar! You made it onto the bar and Abby helped you hang upside down!
Ainsleigh, thank you so much for coming to stay with us. I hope you'll come see us sometime in the summer! We'll take you berry-picking and to our favorite petting zoo, and we'll show you around our neighborhood. In the meantime, it has been really fun to have you to play with during all these very cold days.
Love,
Abby S.
---
Berry-picking and a petting zoo?! Ainsleigh would love to return cabuzz those are two of her favorite things! Thank you, Adorable Abby!