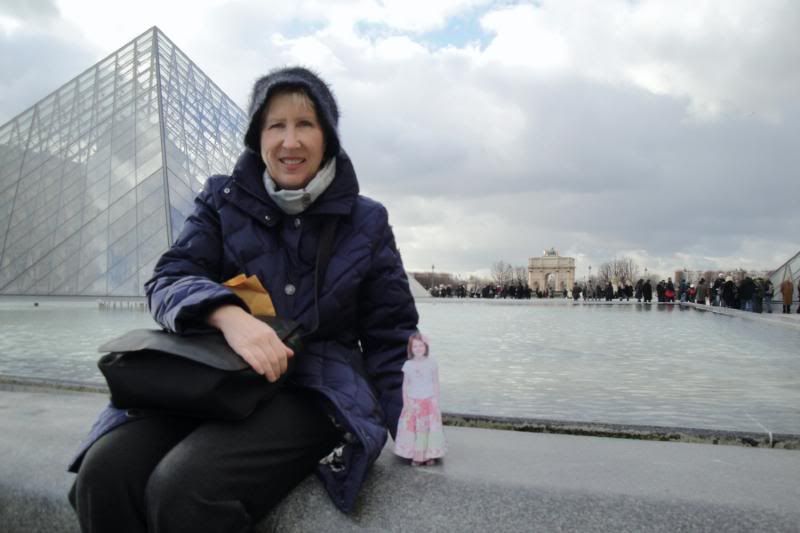 I had only been in London for my semester abroad for about a month when I suggested that my
Aunt Nancy
come meet me at the end and we could go to Paris together. I knew she wouldn't say no. Well, I hoped. Nah, I KNEW. First of all, I think there are few people she WOULDN'T go with. Second, she loves me. Third, and perhaps most importantly, she was out of
duck products
. So over she came and off we went and I would LOVE the chance to go back some day. I love love love London, but Paris...it's like you feel tres chic just being there. And look! I didn't even INTEND to use french. Also, the bread is mind-blowingly awesome. While there I was able to fulfill my fantasy of walking around with a baguette sticking out of my backpack, breaking off bits here and there to eat. Come to think of it, that doesn't sound so classy.
So when the tres mignon Aunt Nancy mentioned she was going with her lovely friend Bonnie and offered to show (Flat) Ainsleigh around her beloved city, we were ecstatic. (and speaking of
coincidences
, how weird that I had just come across a recipe for duck confit in my Fine Cooking magazine, and with confit=Nancy and confit=french and french=Nancy all whirling through my mind, to get word she was going to France? c'est tres incroyable!) Behold:
---
Well - I'm recovering from a cold over the weekend so I'm a little late in sending pictures of Ainsleigh's trip to Paris. We left on Wed 1/28 and returned the following Wed 2/3. Bonnie was able to get us tickets over the Atlantic both ways, but we were reduced to coach in the SF to Dulles portions (boo-hoo). Trip was great, but the weather very cold (in the 30's, probably why I got sick). I think most of the pictures are self-explanatory, but I should mention a couple of things. The one with Bonnie was taken on the Pont des Arts. The bridge in the background, Pont Neuf, crosses over the end of the Ile de la Cite, one of the two islands in the middle of the Seine. The island is where Notre Dame Cathedral is located and where the earliest inhabitants of Paris lived more than two thousand years ago. The Pont Neuf, which means "new bridge" was built around 1605. It's actually the oldest existing bridge, but was given it's name at the time it was built. All the older bridges are long gone. It's interesting to note that the Pont Neuf was the first bridge built in Paris that didn't have little houses lining each side. Shakespeare and Company is a famous bookstore located across the river from Notre Dame that was started in 1951 by an American who fought in WWII and stayed in Paris to study. He still owns it. All the patisseries in Paris have beautiful pastries like the picture, but my favorite thing is still the BREAD! Nothing better than a baguette with some French butter and jam or cheese. Yum!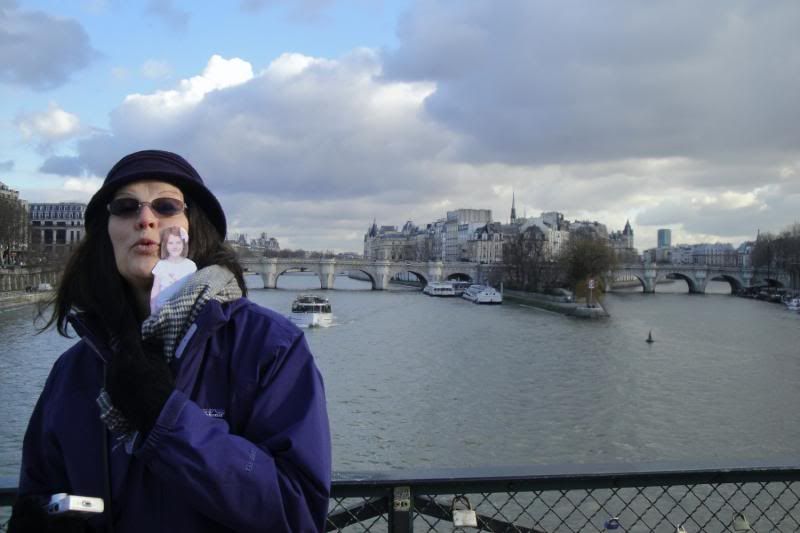 Bonnie and Ainsleigh with the Ile de la Cite in the background


Pont Neuf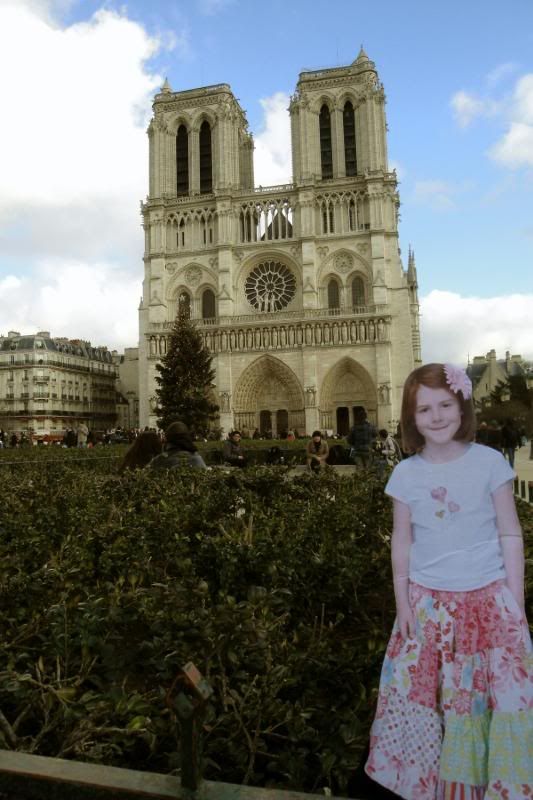 Notre Dame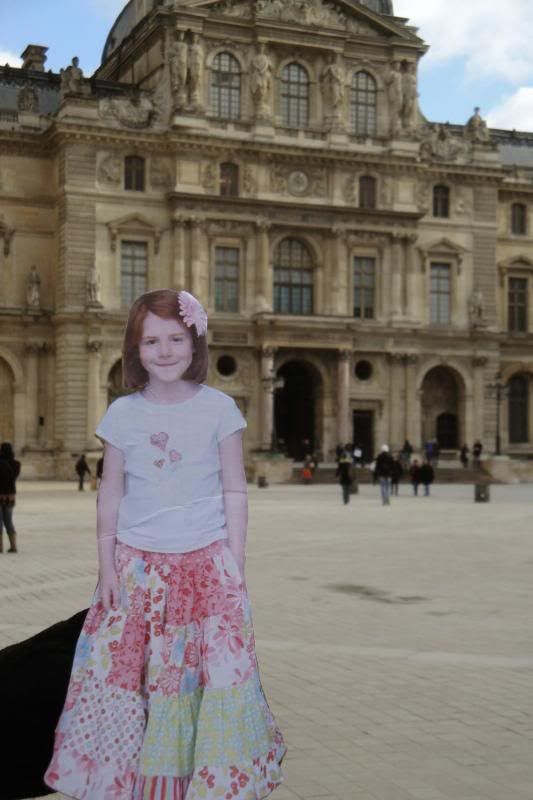 Le Louvre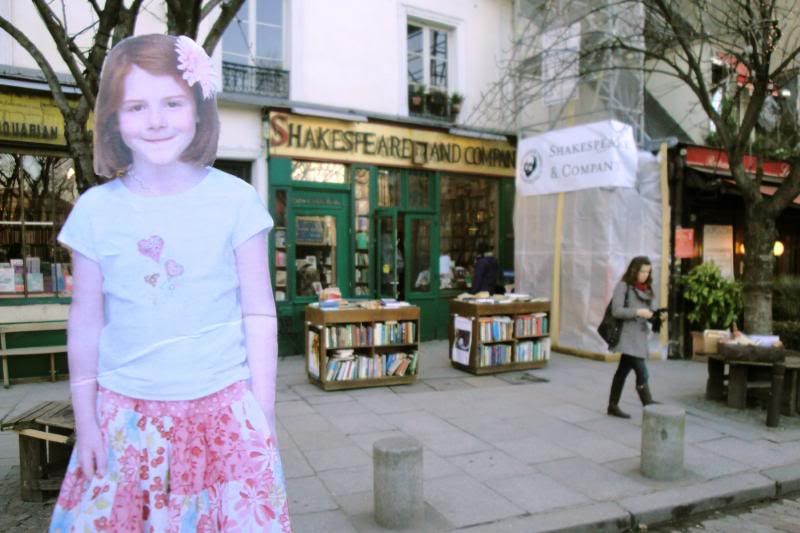 Shakespeare and Company Bookstore


Eiffel Tower


The Gates at Versailles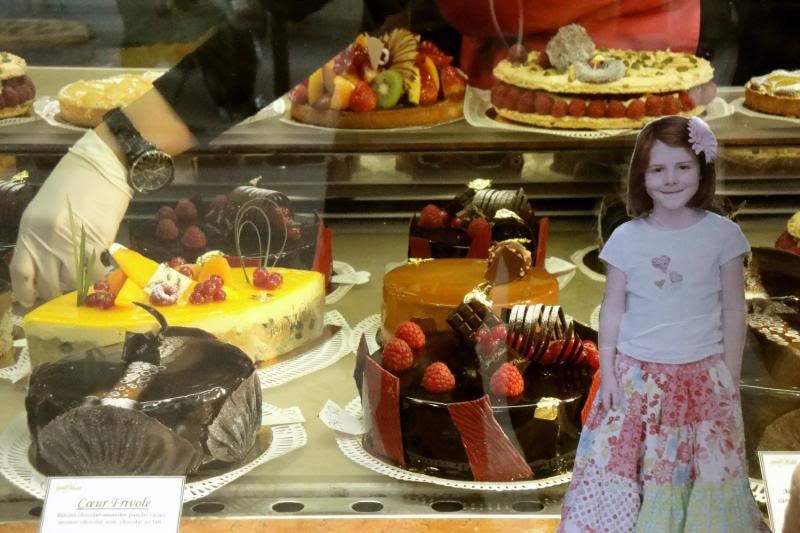 Yum!